TOP casinos in India
This is the ultimate list for people interested in casinos in India. Here, you will find all the information you need about the most popular and best casinos found in India. Despite the restrictions of the government, there are still some great options for gambling in India.
There are land based options as well as online casino games for you to try out. In our list we have taken into consideration the popularity, safety, bonuses, game diversity of each casino and more. If you're ready to get started gambling in the Indian casino world then keep reading.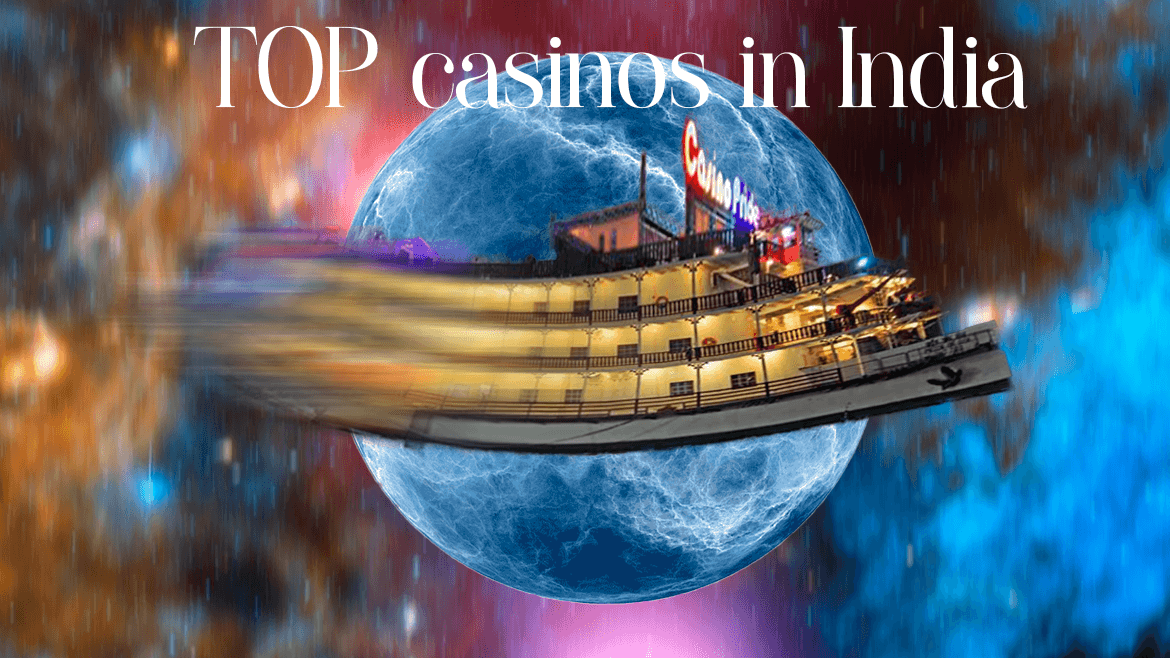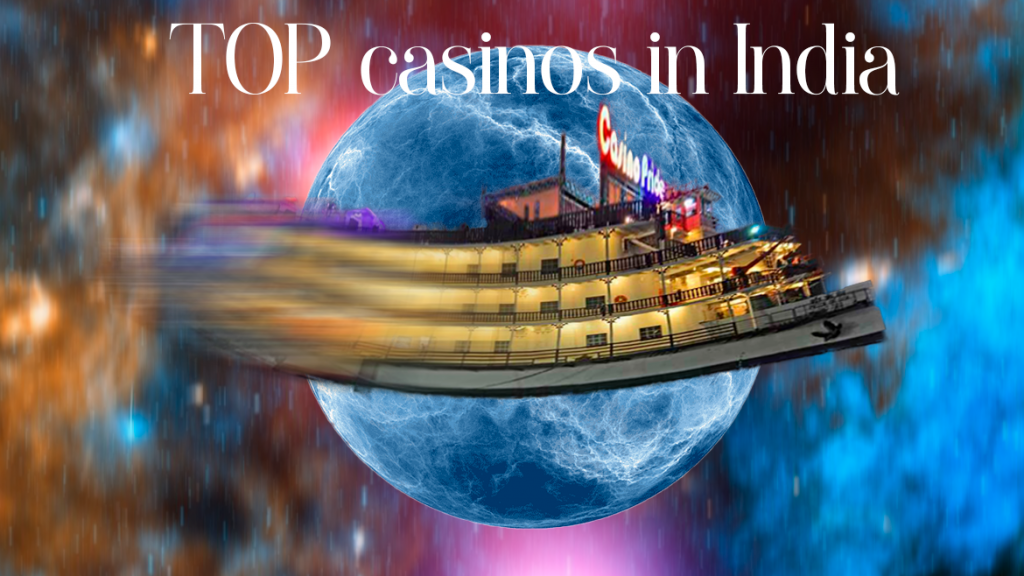 Top 16 Best Casinos In India To Visit In Your Lifetime
As we mentioned, the Indian government has some serious gambling restrictions. You can't find many casinos in this country, but we know there are some in Goa and Sikkim, even at sea. There is always the option of trying out the best online casinos for more diversity. On our website, you also have a choice of casino sites with the highest rating. Still, we have managed to find the 16 casinos located in India for you. We highly recommend each casino mentioned here.
16. Casino Pearl
This famous casino is a fantastic way to begin. Casino Pearl is located in South Goa, specifically in Bogmalo, the luxury resort. The casino might not have the five stars of the resort, but it deserves to be part of our list. In this establishment, you will find all the classic games, Blackjack, Baccarat, Tai-Sai, Flush, and, of course, plenty of slot machines. This casino includes a pretty attractive lounge and bar for those Indian players that enjoy taking a break in between games.
15. Dunes Casino Zuri
This casino is a highlight because it's fairly new and it's still one of the biggest casinos in the country. Dunes Casino is also worth mentioning for being open all 24 hours. You can find this casino at Varca Zuri White Sands Resort, a large complex on the mainland that offers 154 rooms, peacefulness, and safety all around. At Dunes Casino you will find all the usual slots, cards along with the feature of electronic roulette. It's quickly becoming a favorite spot for professional gamblers.
14. Crown Casino
Crown Casino can be found at the Crown Hotel in Goa. The hotel itself is a luxurious gem. It offers fantastic suits and services for its guests. The Casino isn't far behind. The venue is sophisticated, modern, and good-looking, including glass walls with a breathtaking view of the Mandovi River. As for the games available at Crown Casino, there are slots, electronic and regular roulette, blackjack, baccarat, poker, texas hold'em, and even wheel of fortune. You can try your luck, the cocktails, and the gorgeous hotel.
13. Casino Deltin Denzong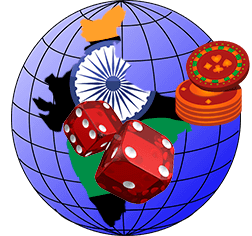 This one casino is special. The Denzong belongs to the Deltin Group, which owns a couple more casinos, so you know you are visiting a reliable, professional, and popular place. The Deltin Denzong in particular is located in Sikkim's capital, Gangtok, in the Hotel Denzong Regency. For those interested in the hotel you will find 25 rooms, all with large dimensions and great style. Then there's the casino with more than 150 gaming places available. The offers include Blackjack, Baccarat, Roulette, Money wheel. a poker room, and more.
12. Casino Pride 2
Pride 2 is the counterpart to Pride, together they make two of the best gambling establishments. The duo is located in the Mandovi river in Panjim. That's right, you can find Pride 2 floating in the river. Still, it is one of the most trustworthy casino options. The venue is elegant, the ship is truly beautiful and all the installations are high quality. Inside Pride 2 you will have the option to try all the games you might want. There are slots, games like roulette, baccarat, blackjack, and poker.
11. Casino Paradise
Casino Paradise is by far one of the most luxurious casinos in the country. Located in Goa, this casino is part of the Neo Majestic business. This means they also offer a 5 stars service with a hotel, pools, restaurants, spa, gymnasium, bars, and everything you might need. The venue is huge, eco-friendly, modern, and perfect for gambling, from the country and from International destinations. The games offered include Blackjack, Baccarat, Roulette stations, slots, and make sure to try out the Robotic Arm Baccarat station.
10. Deltin Caravela
This is another casino from the Deltin Corps. The Caravela casino is guaranteed to put even the best online casino to shame because no one can compete with the real experience of visiting this floating venue. The Deltin Caravela casino is unique even from the outside, showing off a gorgeous dolphin form. Then, inside, you'll find beautiful designs, unlimited food and drinks at bars and restaurants, live events, and very good games. The 200 gaming stations include all the classics like roulette and poker, but also the Indian games.
9. Casino Palms
Casino Palms is among the best gaming casinos. It definitely has one of the locations in the entire country. This casino is part of the Hotel La Calypso, proudly standing on a beach location. This means you can take beach villas and cottages for your stay. Plus, the casino is open 24×7 every day of the year. As for the games inside the casino, you won't be disappointed. There's a lot of space for Blackjack, Roulette, Baccarat, slots, electronic roulette, and even Indian games like Teen Patti.
8. Casino Carnival
The Carnival Casino, located in Goa, is by far one of the most popular casino places. It honors its name and guarantees a lot of fun, partying joy, and entertainment. The casino is part of the Goa Marriott Resort and Spa, which explains its popularity and style. Plus, you might run into a few celebrities. At the casino you will find a professional staff and popular games available, including Poker and Jackpots and the chance to use some free spins to try your luck in the live casino.
7. Maharajah Casino
Maharajah Casino is definitely another one of the popular casinos in the Indian country. Trying out the great diversity of games here and the impressive quality of the service, personnel, and venue, you won't even remember online casinos. A highlight of the Maharajah is the competition. There are plenty of challenges and tournaments. This casino stands in Panjim, Goa, and the owner is Big Daddy, a famous company that guarantees safety and a good reputation. Here you can try slots, cards, and live dealer games.
6. Strike Casino
Even for professionals of online gambling, the Strike Casino is heaven. This one of the biggest, most beautiful, and exclusive casino onshore. It looks and feels like something that comes out of a Bollywood or Hollywood movie. It is open 24/7, it has three floors of slots and different games. The entire place is modern, using all the new technology, software, and machines. There are VIP and loyalty programs, but also some more flexible packages. You'll need to bring a lot of real money, it'll be worth it.
Top 5 Most Famous Casinos in India
Now we have reached the top five casinos to gamble in India. All these options will take your breath away and convince you to leave thetop online casinos behind. Nothing compares to the experience of walking into these huge establishments and delighting in the luxury of the installations, the beautiful interiors, the fantastic entertainment, and all the additional offers. Plus, of course, enjoying all the most popular, and advanced games. With each casino here you know you can trust the brand. All these casinos are safe, secure, reliable, and efficient.
5. Big Daddy Casino
One of the biggest and most modern offshore casino destinations in all of Asia. Big Daddy, located in Goa and working since 2019, is part of Golden Globe Hotels. The infrastructure of the place is simply impressive. It offers three gaming floors, restaurants, lounges, and entertainment rooms. The casino games are all of the highest quality, renowned internationally, and completely secure. You're welcome to try out one of the 110 table games, or one of the 900 gaming stations.
4. Casino Pride
Much like its brother, Pride 2, you can find Pride Casino floating in the Mandovi river in Panjim. The ship is impressive, offering a lot of space not only for the casino, but also for restaurants, bars, entertainment events, and children's safe spaces. The casino is prepared to entertain up to 500 guests at once. It is extremely luxurious and exclusive and offers live dealers, live games, and real money. You can try slots, tables, and card games.
3. Casino Mahjong
The Mahjong is situated in Sikkim, and among onshore casinos, it is the greatest casino. Everything about this casino is great. Even the views of mountains and forest cast a magic spell on the place. The Mayfair Spa Resort guarantees a beautiful infrastructure and plenty of entertainment options. If you're looking for casino games you won't be disappointed. The casino itself is beyond seven thousand square feet big. It works 24/7 and you can try card games like poker and blackjack, but also slots, roulette stations, and flush games.
2. Deltin Royale Casino
One more of the Delta Corp casinos, the Royale Casino is known worldwide for its high-quality, impressive looks, and iconic casino gaming space. The casino is found in a yacht, and the gaming area reaches an impressive number of forty thousand square feet large. You can try the five-star restaurants and bars, but if what you're interested in is gambling, you won't be disappointed. At Deltin Royale you can try so many slots, table and card games like baccarat, blackjack, and American Roulette, as well as Texas Hold'Em and more.
1. Deltin Jaqk
Finally, our choice for the best casino in India. This is the biggest, most popular, luxurious, and impressive of the Diltin Corp's casino. We are talking, of course, about the Deltin Jaqk, found floating in a gorgeous ship in Panjim, Goa. The casino's fame reassures you of its safety and reliability, as well as high rated service and quality of the venue. You are invited to visit the restaurants and bars onboard. In the gaming space, you can sit among the international players and try your luck with roulette, blackjack, baccarat, Andar-Bahar, and hundreds of more games.
Related news