Bonus Hunting: How to Get Maximum from the Online Casinos Offers
Bonus hunting is not something new in the gambling market. It has many names; Bonus whoring, Bonus abusing, and casino whoring are some of those. If you are new to online gambling, you might not be aware of this term or what does it stand for. And if you want to learn about it, keep reading, because, in this guide, we will talk about bonus hunting, how it is done, and its pros and cons.
What is Bonus Hunting?
Many gambling websites encourage customers to sign up for their membership, and for this encouragement, they offer different kinds of incentives. Bonus hunting is basically to take advantage of these incentives. It can be of various types; the most common example is some amount of cash.
It is also associated with advantage players. A person who knowingly exploits a casino promotion so that he could gain a profit from it is an advantage player. This is why it is also termed Bonus Abusing.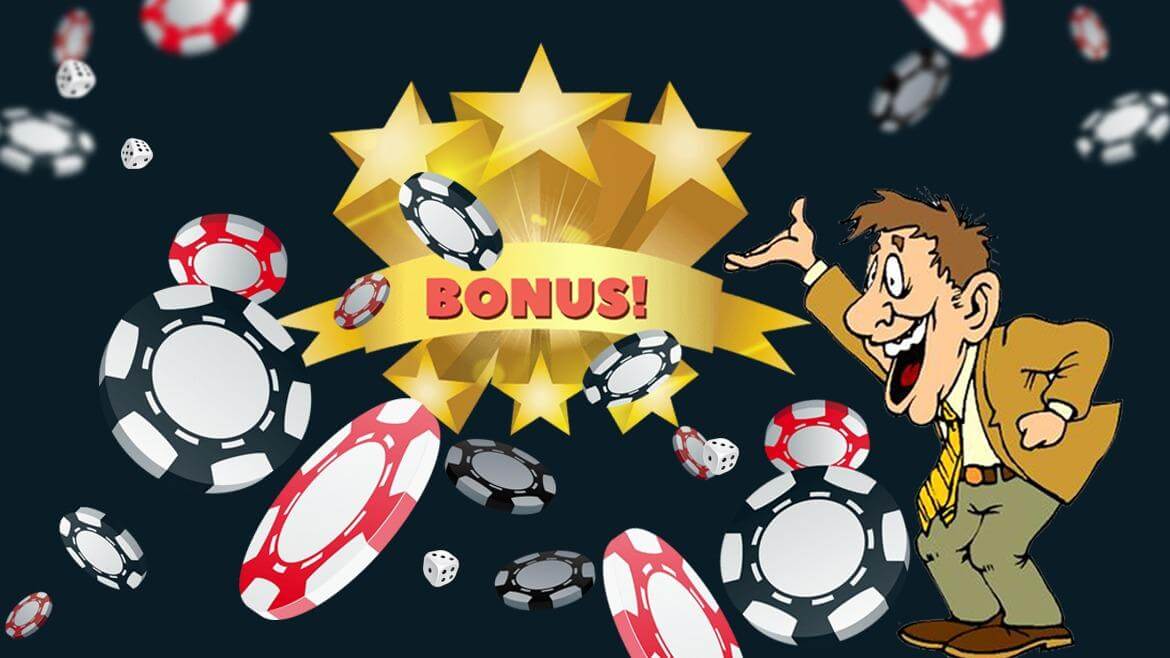 Bonus Hunting These Days
Bonus hunting is not a new term, but it was very different in the past than it is today. Bonus hunting was easier back because there were few restrictions with low wagering requirements and big bonuses. It was popular, and people loved earning it.
CasinoGrounds started in 2016, and with it came the concept of Casino Streaming Niche. Streamers from Twitch and Youtube take the credit of being its Pioneers. For those unfamiliar with this term, streaming is a process in which a person listens to music or watches a video online instead of downloading it to listen or watch it offline. The people who watch videogames online, or watch online casino live play, are called Streamers. Online casino streamers widely practice bonus hunting.
Performing Bonus Hunting is not only thrilling, but it also attracts spectators. Sometimes, the upcoming Bonus Hunt is announced in the community forum by the Streaming Channel. This allows the Casino fans of the community to follow the Hunt thoroughly, from the time it begins to the win. You can watch various live videos daily by following multiple online casino streaming channels.
How does Bonus Hunting work?
The process of Bonus Hunt is quite simple. These steps are:
Slots that have a bonus game with free spins should be played.
The player should keep playing until the bonus round is triggered.
The game should be exited before the bonus round starts.
Bonus opening should be saved for later.
Open another game and repeat these steps.
Continue till you are satisfied with your balance.
The trick is to save all unopened Bonus features, and later by observing what each free spin brings, you unleash the bonus features. You can challenge yourself to win bonuses with a certain amount of money. This also gives you a chance to play lots of online slot games at a time.
The popularity of Bonus Hunts
Back in 2002-2006, there used to be customer-friendly Bonus terms. In some cases, the player had to implement the bonus amounts 25 times only, and they could save bonus rounds and play any slot machines of their choice.
Let's suppose that you have to bet 25 times and get a bonus of €200; you have great chances to implement. And in a case where you choose a game with a payout ratio of 96.5%, then the player loses an average of €7 per €100. And if you do this 25 times, €25 remains as the Real Money, which can be repaid at any time. This has an overall stake of 12.5%.
Therefore, it is much easier to implement Bonus if find out games with better payout ratios. Around that time, Blackjack was allowed, and the house advantage was only 0.5%. You lost only €25 while playing Blackjack. And on average, you had the Chance to recover almost 87.5% of the deposit amount. These were great odds for Bonus Hunters. To maximize the profits, they played according to the following rules:
Look for a game with the highest possible payout ratio.
Until the bonus conditions are met, play with small stakes.
Always keep the remaining money paid out. It could be profit or non-profit.
Initially, the profit terms were not well calculated by the casinos, and they usually had to face a loss. That's why they ended up making more strict rules.
Counter measurements of Casinos
Now that reasonable bonus offers have become rare, a set of new rules has been introduced. It also means that Casinos have a better chance now. One of these rules says that you cannot bet more than €5. It is called Max Bet Rule.
Blackjack or Roulette, usually high payout percentage games, have been excluded from the Bonus turnover. And even if these are included, the stakes involved are in small proportions, ranging between 5% to 10%. This resulted in increased sales conditions. Only in rare cases, the bonus amount is wagered 25 times.
Moreover, the delay of bonus rounds has also been banned. You cannot collect free spins with bonus money and play them when you have no more money in the account. This is also the main difference between the Bonus Hunts of the past and present because initially, the winnings from the free games were real money and could be paid out. But these days, these lead to withdrawal.
No Deposit Bonus
No deposit bonuses are small bonuses given to the players for their newly subscribed accounts. These bonuses may be a small amount of cash to play with, or they can be a number free spins or slot games.
Are Bonuses Hunting Possible Today?
After the implementation of new bonus rules, Bonus Hunting has become a bit difficult. But with luck, you can still find it. Many websites offer complex tables and calculations that teach you the tips and tricks for the Bonus Hunts. These calculations also help you deal with different payout rates and game volatilities. However, the main two approaches are:
Hoping for the Big Win by playing high variance slots.
Hoping for Multiple Wins by playing Low variance Slots.
The first approach suggests that you may play with fewer pay lines. It is advisable, especially, if you can increase the profitability. But on the downside, the variance is high.
If you apply all the logistics to the video slots of 96% payout ratio, you will realize that Chance for a total Bonus turnover will be less than 15%. In most cases, you will be playing the Bonus instead of putting it into play.
Therefore, the general advice is against the Bonus Hunt, and even for the Chance of turnover, you need great luck.